Revolutionising Account-Based Marketing: How Generative AI Accelerates ABM Success
Unleashing the Power of AI to Transform Account-Based Marketing Strategies for Senior Marketers and Sales Professionals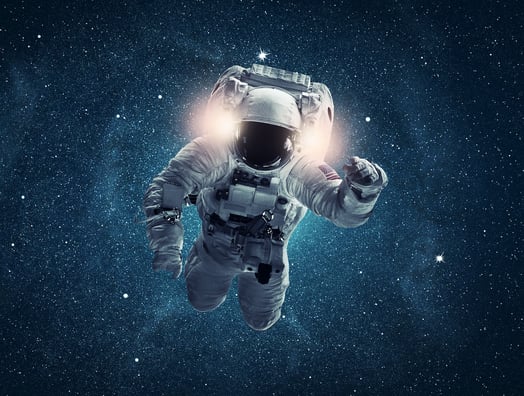 In today's hyper-competitive business landscape, account-based marketing (ABM) has emerged as a key strategy for senior marketers and salespeople to engage target accounts with tailored messages and personalised outreach.
The crux of ABM lies in crafting customised content for each target account, which requires a deep understanding of the account's market position, competitors, and key selling points. However, the sheer volume of research and content generation involved in ABM can be overwhelming and time-consuming.
Enter generative AI: a game-changing technology with the potential to revolutionise ABM by automating and streamlining key aspects of the process.
Automating Account Research with Generative AI
Sales teams traditionally devote countless hours to researching target accounts in order to gain insights and develop tailored outreach strategies. Generative AI can significantly expedite this process by using its vast knowledge base and advanced language models to generate accurate target account overviews, selling insights, and competitor positioning. This enables sales professionals to focus on high-value tasks such as building relationships and closing deals, rather than getting bogged down in research.
Crafting Customised Emails and Scripts
One of the core aspects of ABM is creating bespoke emails and scripts for outbound sales calls, which can be a laborious and time-consuming process. Generative AI can alleviate this burden by leveraging its language generation capabilities to craft personalised messages and call scripts tailored to each target account. These AI-generated communications are designed to resonate with the account's specific needs and pain points, improving the chances of engagement and ultimately driving sales.
Streamlining Content Generation for ABM Marketing Support
A successful ABM strategy relies heavily on the creation of engaging, targeted content that addresses the unique needs of each account. Generative AI can significantly streamline this process by automatically generating relevant, high-quality content for various channels, such as blog posts, whitepapers, and case studies. By automating content generation, marketers can devote more time to strategic planning and execution, while still ensuring a steady stream of compelling content to fuel their ABM initiatives.
Maximising Personalisation and Relevance
Generative AI goes beyond automating manual tasks; it can also help ABM practitioners ensure that their content and messaging are always relevant and personalised. By continuously learning from new data and feedback, generative AI can adapt and refine its output, ensuring that the content and messages generated for target accounts are always on-point and resonate with their evolving needs and preferences.
Conclusion:
In conclusion, generative AI offers senior marketers and salespeople an opportunity to accelerate their account-based marketing initiatives by automating time-consuming tasks, crafting personalised content and messages, and ensuring the continued relevance of their outreach. By embracing this cutting-edge technology, ABM practitioners can not only save time and resources but also enhance the overall effectiveness and impact of their marketing and sales strategies. As generative AI continues to evolve, its potential to revolutionise ABM will only grow, making it an indispensable tool for senior marketers and sales professionals looking to stay ahead in today's competitive business landscape.